Description
HOW TO GIVE A MASSAGE
Guide the roller along the face with gentle movements from the center to the outside, repeating each movement several times.
1. NECK and NECKLINE – make long, longitudinal movements from the collarbones up.
2. LIPS – Use a small roller to make a circular motion around the mouth, starting just below the lower lip.
3. FACE OVAL – guide the larger roller with gentle movements from the center of the face to the outside, moving from the nose, through the cheeks – to the temples.
4. EYES – make a small circular motion with a small roller from the corner of the eye to the upper eyelid and back over the skin under the eye.
5. FACE – roll the larger roller from the center of the forehead and lead it alternately left and right. Start with the eyebrows and run the roller to the hairline.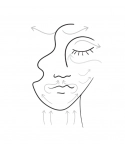 Perform the Gua Sha movements exactly as in the picture, repeating each move several times. Remember to vary the edges of the stone depending on the part of the face.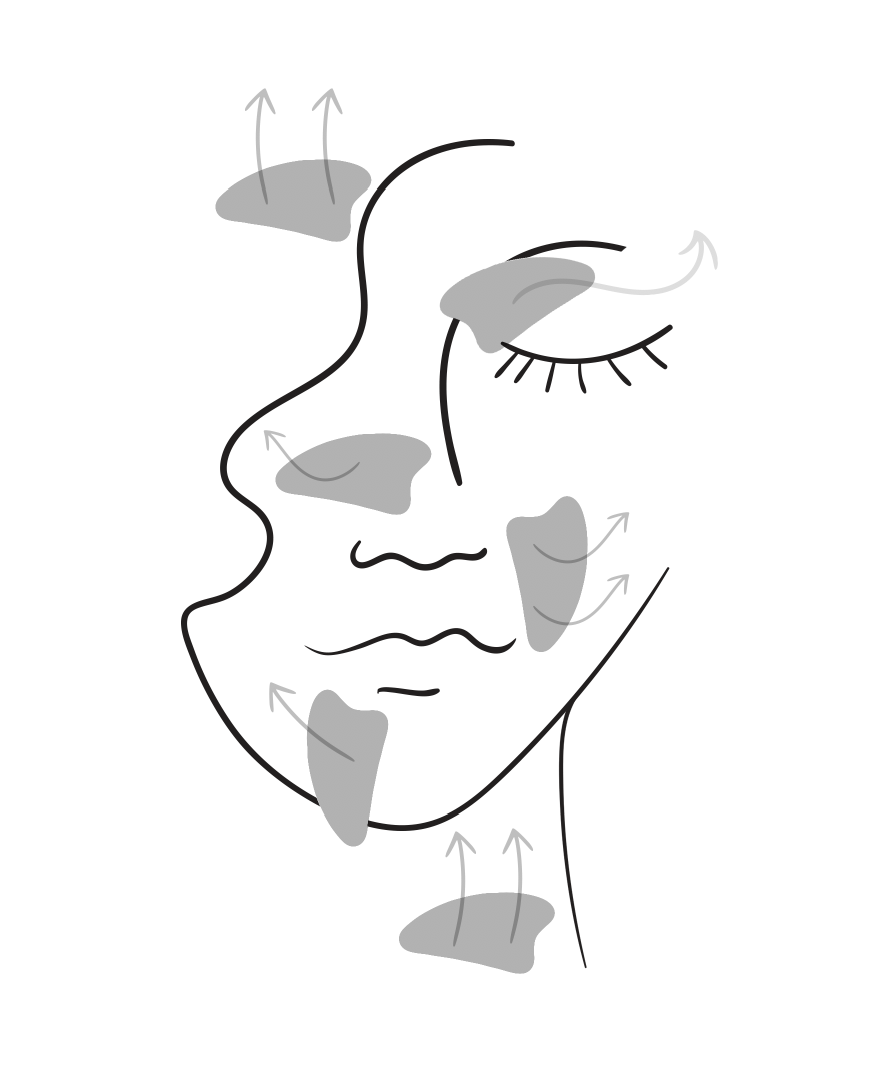 How is Gua Sha different from Roller?
Both devices are made of rose quartz, but they have a completely different form and were designed for different purposes. Roller are quartz rollers that massage the face and improve circulation and lymph drainage. They are softer than Gua Sha plates and are good at dealing with swelling. Additionally, it supports the application of oils, masks and creams – it accelerates their action by improving the permeability of active ingredients.
Gua Sha is a Chinese method of muscle massage that has been adopted by Korean women for facial care. The plate not only stimulates circulation, but also provides a relaxing facial muscle massage, which has a positive effect on the reduction of wrinkles.
Cleaning: In order for the massagers to maintain their properties and serve us well, they must be properly used and cleaned. Do not rinse them with hot water or immerse massagers in it. It is also important not to clean them with chemicals. The quartz roller and plate can be gently wiped with a soft, damp cloth and then wiped dry.